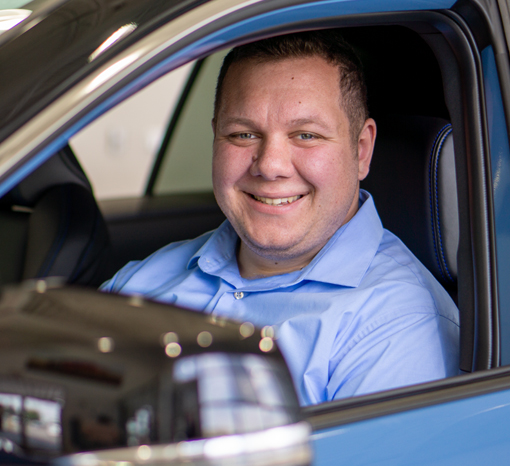 Bowmanville, July 11, 2023 – This is Drew Chamberlain in his happy place, at the wheel of a nice car.  Drew is the newest member of Your Home Team.  When someone says they have gasoline in their blood, it means they love cars through and through.  Yep, that applies to Drew.  Rallying, driving, and working in a shop virtually his whole life.
Why Toyota?  Well, his parents have owned and loved seven over the years.  He counts three personally so far.  You could say it runs in the family.
What can you say about Clarington Toyota?  On his very first day, he was a little overwhelmed with the welcome and how quickly he felt at home.  Not to mention being impressed by the long history of community involvement.
We asked about sights and places of interest in Bowmanville?  Bowmanville Fields, naturally.  A well-known gathering place for sports and events of all kinds. A fun place where friendships are made alongside lasting memories.
We are very happy to add Drew Chamberlain to Your Home Team.  You can call him at 905-697-9555 or 289-600-4478. You can also email him at dchamberlain@claringtontoyota.com